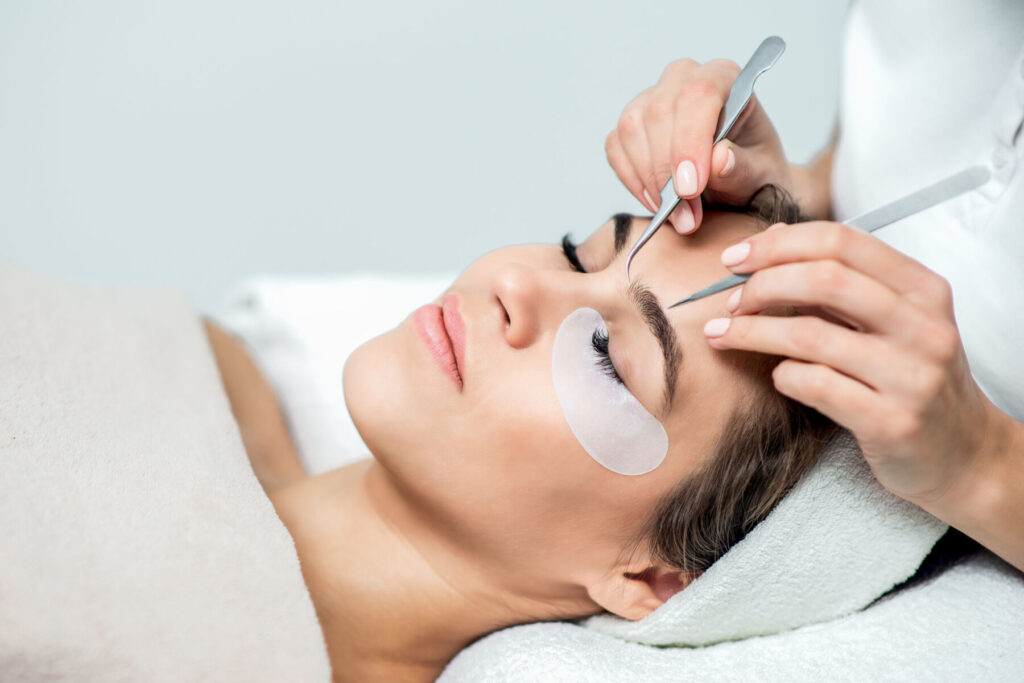 Eyelash Extensions in Lone Tree
With eyelash extensions, the only thing you have to do to look put together is roll out of bed. Quality eyelash extensions save you time getting ready and enhance your natural eyes effortlessly.
Say goodbye to mascara, eyelash glue, and other pesky products that temporarily give you the long, voluminous lashes you want. Our eyelash stylists in Lone Tree can provide you with classic, hybrid, or volume eyelash extensions that help you achieve the look you have in mind 24/7.
Our team has many years of experience in the eyelash salon, so you can feel confident that we'll apply your lashes safely and meticulously. We also offer lash lifts and lash tint treatments to beautify your lashes further.
Eyelash extensions are one of the most popular beauty treatments available. Always having a gorgeous set of full, lush lashes will help you feel confident and accentuate your natural beauty, whether you're wearing makeup or not.
At 5280 Beauty Bar, we offer eyelash extensions and other eyelash salon services to customers in Lone Tree and the surrounding areas of Centennial, Parker, Highlands Ranch, and Castle Rock in Colorado. Our team of professionals can make your dream lashes a reality.
Eyelash Re-Lash & Removal Services in Lone Tree
If you're hesitant to try eyelash extensions because of the maintenance involved, there's no need to be when you come to 5280 Beauty Bar. Our re-lashing and eyelash removal services will ensure you can easily remove and replace your extensions when the time comes.
Your safety, comfort, and beauty goals are our top priorities. In every service we provide at our eyelash salon, you can rest assured that you're getting a top-quality professional treatment.
You deserve to look and feel your best every moment of the day. Let 5280 Beauty Bar help you get there with our eyelash extensions and other eyelash services.
Contact our Lone Tree salon today to schedule your treatment!
New Client Re-Lash $140 • 90 minutes
First time re-lash service for new clients already wearing extensions and transferring from another stylist.
Please note: At the time of appointment, an assessment will be made about the quality of existing lash application. Please be advised this may require full removal and rescheduling of new set of lashes.
Lash Removal $45 • up to 60 minutes
Lash removal for new clients transferring from another lash stylist will receive a $45 credit towards the new application of a full set of classic of volumination lashes